We have made quality our habit. It's not something that we just strive for – we live by this principle every day.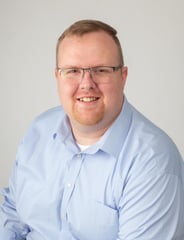 My name is Evan Benson, and I'm an agent in Dodge City, Kansas with Globe Life Family Heritage Division. Family Heritage is a company that helps protect our clients from financial difficulty when cancer, critical illnesses, heart attacks, strokes, and even accidents strike them. We pay cash directly to you or your employees so they can be financially protected from these tragedies. In addition to supplemental health insurance, I offer life insurance for adults and children.
Evan has been protecting businesses and families since 2021. Since then, we've helped hundreds of people around the country protect their families from catastrophes.

If you want to learn more about how I can help you achieve your goals or if you want more information on how to get started, email me at Evan@AspireFHL.com.
Evan Benson is Licensed in the states of Kansas, Missouri, Oklahoma, Texas, Arizona, New Mexico, and Colorado.